Harlem and Morningside Heights are located in upper Manhattan, north of 110th Street.
Built in Morningside Heights over the Bloomingdale Insane Asylum, the present Columbia University opened its campus in 1897. The Ivy League school has over 19,000 students and is noted for its law, medicine, and journalism schools. Dwight Eisenhower was once president of the University and lived in the President's House on Morningside Drive.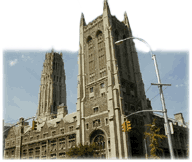 Morningside Heights is home to two great churches: The Riverside Church and the Cathedral of St. John the Divine. John D. Rockefeller Jr. sponsored the building of the Gothic Riverside church in 1930. The church has a 20-ton hour bell, and is the largest ever cast. Its organ has 20,000 pipes and is one of the largest in the world. The Cathedral of St. John the Divine has an interior rising over 600 ft (180m) and will not be entirely finished until around 2050.
Civil war hero Ulysses S. Grant is buried in an extravagant tomb in nearby Riverside Park. The tomb was built in 1885 after more than 90,000 Americans donated $600,000 for its construction. Morningside Heights has been home to a number of famous residents including actor James Cagney and Supreme Court Justice Thurgood Marshal, who once lived in Morningside Gardens.
Established in 1658, Harlem was named after a Dutch city. At the time, the area held many prominent farms but was eventually abandoned when the soil was depleted around the 1830s. The area endured many periods of boom or bust. It was during one such real estate slump in 1904 that black businessman Philip Payton and his Afro-American Realty Company began acquiring leases on white-owned properties, renting them out to black middle-class families who began moving to Harlem.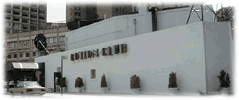 In the 1920ís, 1930ís, and 1940ís, Harlem became a Mecca for jazz and blues music. Nightclubs like the Cotton Club and the Apollo Theater featured the top black entertainers of the day. The Cotton Club is long gone, as are most of old venues; but the Apollo still features top black entertainment.
See a
map
of this neighborhood.
What's nearby?
---
Appolo Theater
Studio Museum
Cathedral of St. John the Divine
---
Index of neighborhoods