Woodbridge Hall Site: Riverside & 115th Street Fallback Option for Columbia for Future Dormitory Construction.

Columbia College is expanding from 3,500 to 4,000 students and needs to construct more dormitory space to do so. Columbia's choice has been the site of Chemical Bank (then Chase) on Broadway. Demolishing Woodbridge and replacing it with a 12-14 story building is their fallback option for the future. This they could do "as of right," meaning without the possibility of legal challenge under zoning laws.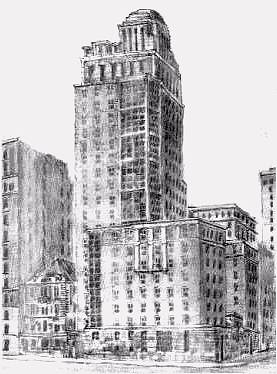 The proposed architect for this project is Robert A.M. Stern, one of America's most famous architects. Below is Woodbridge Hall as it exists today. To the right of Woodbridge are two townhouses owned by a Korean church that would be demolished. The mansion to the left of Woodbridge, the St. Anthony's Hall fraternity, would remain.